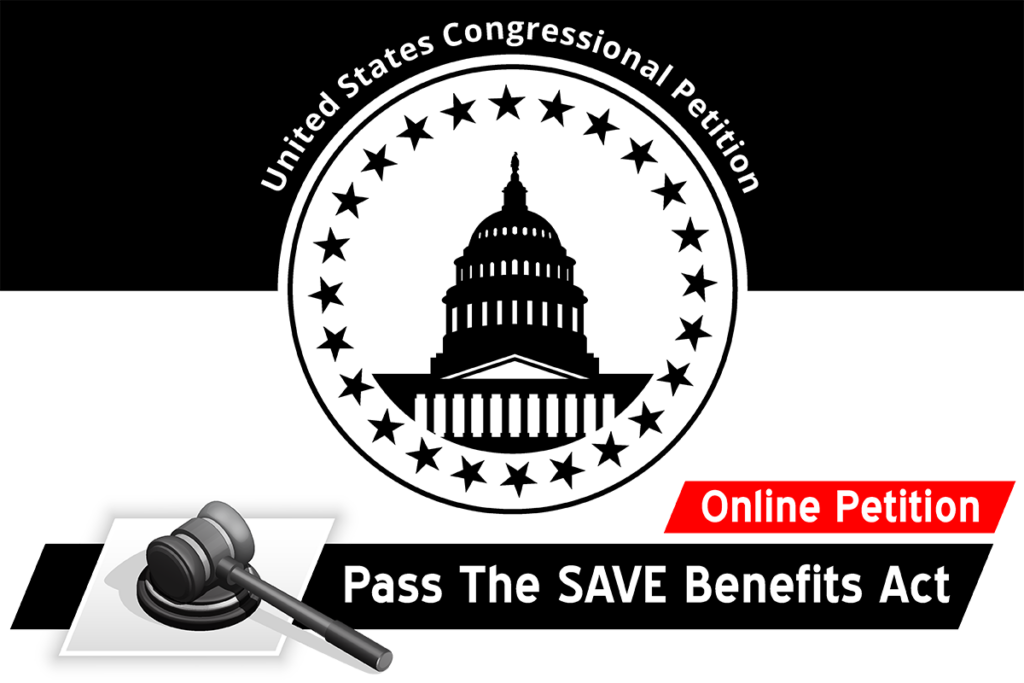 This is a petition commissioned by Council of Seniors in support of The SAVE Benefits Act to issue a $581 benefit check to make up for years of insufficient COLAs.
To the members of the United States Congress,
On behalf of nearly 60 million legal recipients of Social Security benefits, I respectfully request that you support the immediate passage of The SAVE Benefits Act.
This legislation will issue a $581 benefit check to reimburse beneficiaries for years of COLAs that fell below the inflation rate or failed to keep up with rising costs.
Your immediate action to pass this vital bill is requested by the signee below.
Thank you in advance for your response to this crisis.
Please complete the form below to add your name to this petition:
---
Consider sharing this petition on Twitter and Facebook. We will need as many names added to it as possible.