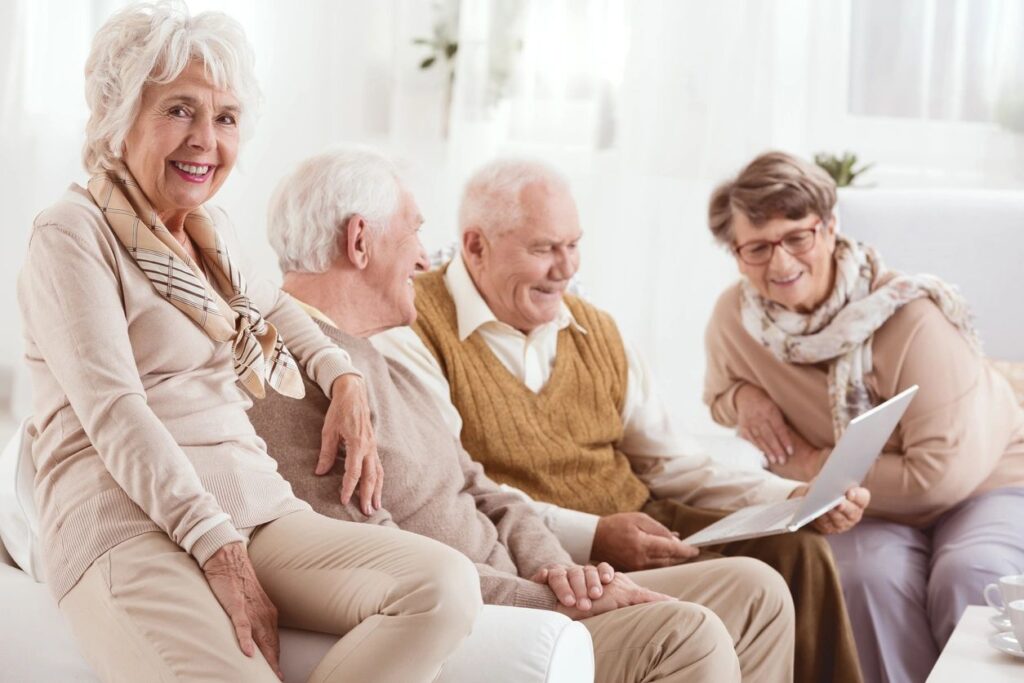 As seniors enter their "golden years," there's a real benefit to maintaining an active social life. Experts on aging note that seniors satisfy health, emotional, and spiritual needs through interaction with others.
First and foremost, social interaction eases feelings of loneliness, isolation, or anxiety. There are real advantages to belonging to a group of people. Another benefit is being able to learn something new, like picking up a new skill or hobby to share an interest in.
Being more sociable leads to an improved mood and more self-esteem. When others accept your opinions and ideas, you feel validated and more eager to stay involved.
Wellness and fitness programs provide an opportunity to socialize with other seniors interested in improving and maintaining their health. Whether it's walking together or learning about nutrition and simple exercises, seniors can build camaraderie and better social ties.
An active social life makes people happier and healthier. You feel motivated to join in on social activities and events to engage with your peers.
Council of Seniors Wants Stronger Benefits for You
Here at Council of Seniors, we recognize getting Congress to pass The SAVE Benefits Act will make life easier for seniors. Inadequate Social Security cost-of-living adjustments (COLAs) over a series of years makes this bill a must. If we can get it passed, eligible seniors will be reimbursed the $581 that's been missing from their benefit all along.
Signing our petition is the first step you can take to help. Working together, we'll show Washington politicians how many people support this bill.
We'd love for you to connect with us on Facebook and Twitter!